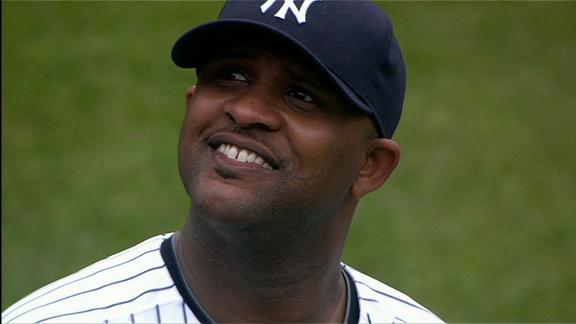 Starting Pitching A Plus for Yanks
VIDEO PLAYLIST
With A.J. Burnett headed to the Pittsburgh Pirates, the New York Yankees next expect to sign Raul Ibanez as a left-handed designated hitter and Eric Chavez as a backup infielder, according to an official with direct knowledge of the team's plans.
The Yankees paused their DH search as they finished up their agreement for the trade that is set to send Burnett to the Pirates for two marginal prospects. In the deal the Yankees saved $13 million on the remaining $31.8 million of Burnett's contract. Burnett's original contract was for five years and $82.5 million.
The Yankees will receive $5 million in salary relief from Pittsburgh this year. They will use part of that money to sign Ibanez and Chavez.
Ibanez, 39, is favored by the Yankees baseball people over Johnny Damon and the other DHs available on the market. Ibanez hit .256 with 16 homers and 60 RBIs against righties in 2012 for the Phillies. If signed, Ibanez will play against righties, but will sit a lot against lefties because Alex Rodriguez and Derek Jeter, among others, will take half-days as DH.
Chavez could also see some time as DH, but he really is an insurance policy for Rodriguez at third. If Chavez can stay healthy, the Yankees feel he is an excellent backup.
Chavez hit .263 with two homers and 26 RBIs last season as he once again got hurt. He played just 58 games last year. The last time he played more than 100 games in a season was 2006.
Andrew Marchand covers the Yankees for ESPNNewYork.com.
Follow Andrew Marchand on Twitter: @AndrewMarchand
Source: Yankees expect to ink Ibanez, Chavez
http://espn.go.com/new-york/mlb/story/_/id/7587500/source-new-york-yankees-expect-sign-raul-ibanez-eric-chavez
http://sports.espn.go.com/espn/rss/mlb/news
ESPN.com – MLB
Latest MLB news from ESPN.com
http://a.espncdn.com/i/tvlistings/tv_espn_original.gif