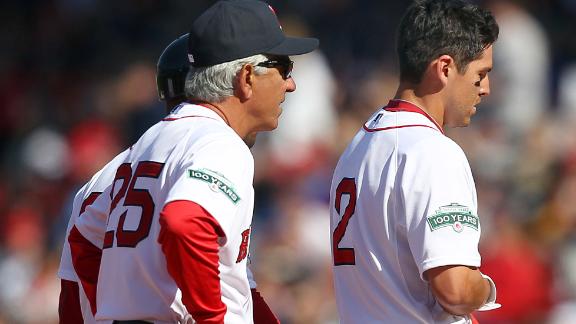 NEXT VIDEO
BOSTON — For the second straight day since center fielder Jacoby Ellsbury was injured, the Boston Red Sox have shuffled their roster.
Outfielder Jason Repko and outfielder/infielder Nate Spears were recalled from Triple-A Pawtucket prior to Sunday's meeting with the Tampa Bay Rays.
Repko, who has never played at Fenway Park, will play center field and bat ninth.
[+] Enlarge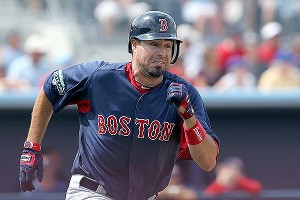 To make room, the Sox designated reliever Michael Bowden for assignment and sent outfielder Che-Hsuan Lin back to Pawtucket.
PawSox catcher Luis Exposito was also designated for assignment to clear a spot on the 40-man roster.
Manager Bobby Valentine has worked with 13 pitchers through the first eight games of the season. Because of some injuries, notably a left leg issue that Repko suffered last week, he had to wait a bit to get some more help on the bench. Once Repko showed he was healthy Saturday, going 3-for-5 in a Pawtucket win at Buffalo, he was flown to Boston.
Repko, a solid defender, and Spears, who can play as many as seven positions, will give Valentine more options as he pieces things together with Ellsbury and Carl Crawford on the sidelines.
Valentine said that the swelling in Ellsbury's right shoulder is just about gone, which will allow for another evaluation.
Ellsbury suffered a partial dislocation of the shoulder in a slide at second base in the home opener Friday. He is expected to miss six to eight weeks, but further testing will let the team to determine the best plan of action.
"What we did was try to balance out the bench a little better and give us a little more versatility as we're moving forward," Valentine said. "Brought up a very versatile left-handed hitter in Nate Spears and a good defensive right-handed hitter in Jason Repko."
Bowden had appeared in two games out of the Boston bullpen, allowing a run and striking out three in three innings.
Fenway's Century Club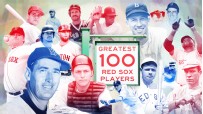 We kick off our look back at 100 years of Fenway with a ranking of the 100 Greatest Red Sox Players.
Top 50

| 51-100 | Your Rankings
Lin appeared only as a defensive replacement in the team's 13-5 win over Tampa Bay on Saturday.
Repko said he became somewhat accustomed to the Fenway Park dimensions when he played at JetBlue Park in Fort Myers, which is configured in the same fashion. However, Fenway is one of just three active Major League parks in which he has never played.
The 31-year-old is just hoping to provide a boost in any way he can.
"Just to get out there and play strong defense and do the little things that might help the team win, bunt some guys over, just do the little things," he said.
Repko is one of five Red Sox hitters in Sunday's lineup who have never faced Rays starter Matt Moore.
Tony Lee is a frequent contributor to ESPNBoston.com.
Red Sox recall Repko to replace DL'ed Ellsbury
http://espn.go.com/boston/mlb/story/_/id/7816003/boston-red-sox-recall-jason-repko-replace-dled-jacoby-ellsbury
http://sports.espn.go.com/espn/rss/mlb/news
ESPN.com – MLB
Latest MLB news from ESPN.com
http://a.espncdn.com/i/tvlistings/tv_espn_original.gif