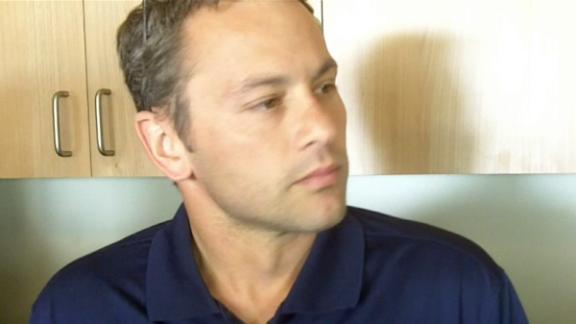 NEXT VIDEO
GLENDALE, Ariz. — One of the two Cuban prospects the Chicago Cubs have been chasing is now in the fold, as the club announced Sunday that a five-year major league deal is in place with left-hander Gerardo Concepcion.
The deal had been reported in early February, but squaring away the details, including establishing free agency, contract language and physicals, delayed the signing until now.
More On The Cubs

Can't get enough Cubs information? ESPNChicago.com has all the latest from the North Side. Blog
"One of our focuses has been on continuing to bring in pitching depth, and he's a 20-year-old left-hander, really good feel for pitching, three-pitch mix, has had success at a really young age in Cuba," general manager Jed Hoyer said. "He's a guy we're excited to bring over here and work with."
The 20-year-old is guaranteed $6 million in the deal. There is a $3 million signing bonus, with the other $3 million spread out over the length of the contract.
A year ago, at age 19 while pitching for Inustralies, Concepcion earned Cuban National Series rookie of the year honors, going 10-3 with a 3.36 ERA over 21 appearances (16 starts). A year earlier in the Cuban Junior National Tournament he was 2-2 with a 3.06 ERA in 15 outings (six as a starter). He had 39 strikeouts and did not allow a home run in 47 innings.
Ultimately, that delay in signing caused a slight setback for Concepcion, who was placed on the 40-man roster, but will report to minor league camp in Mesa instead of getting into shape on the major league side. A big priority is to not make him feel rushed to make the major leagues.
"He's had some success early on there (in Cuba)," Hoyer said. "He's certainly advanced when it comes to feel for pitching, but I don't want to put expectations on him. Let's get him to the minor leagues and let him get out and perform, we'll figure that part out when we do that.
"With any Cuban guy there is an assimilation process. It's going to take some time, both socially and baseball-wise, so we don't want to put undo expectations on a guy that does need to assimilate to our culture."
The Cubs also have reported interest in Cuban outfielder Jorge Soler, but he is still not officially a free agent after defecting last year and reportedly taking up residence in the Dominican Republic.
Major League Baseball rules prohibit reaching a deal with a player before free agency has been established, although there are some unsubstantiated reports that have said the Cubs and Soler have already agreed to a $27 million deal.
Chicago Cubs beat reporter
Cubs ink Cuban Concepcion to five-year deal
http://espn.go.com/chicago/mlb/story/_/id/7673011/chicago-cubs-sign-cuban-left-hander-gerardo-concepcion-five-year-deal
http://sports.espn.go.com/espn/rss/mlb/news
ESPN.com – MLB
Latest MLB news from ESPN.com
http://a.espncdn.com/i/tvlistings/tv_espn_original.gif